In the expansive world of tiny homes, there's a new contender that's making waves: The Ward home by Movable Roots. With an innovative design that boasts over 300 sq. ft. of living space, this tiny house might be compact, but it's big on luxury.
The Ward's design is no random feat. It's inspired by a previous gem from Movable Roots called the Cavin. However, it's been uniquely tailored to cater to the specific requirements of the Ward's owners. This is a testament to Movable Roots' commitment to offering bespoke solutions for their clientele.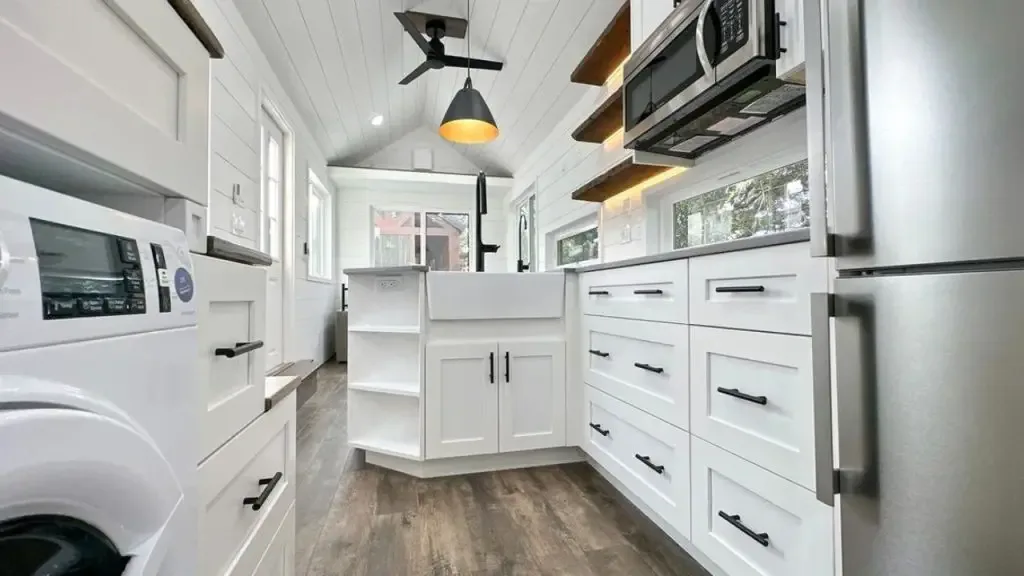 Step inside, and you're immediately greeted by an impressive L-shaped kitchen, adorned with 36″ upper cabinets. The rustic charm of custom barn wood open shelving, elegantly illuminated by LED light strips, complements the modern quartz countertops. Not just for culinary endeavors, the kitchen countertop cleverly extends to provide a bar seating area – perfect for those cozy breakfast mornings.
The loft is where you'll find the main bedroom, easily accessible via storage-integrated stairs. Say goodbye to clutter, because the Ward home ensures you have a plethora of storage options. One of the standout features is the living room, specifically tailored to accommodate a couch from Home Reserve, showcasing the meticulous attention to detail in the design process.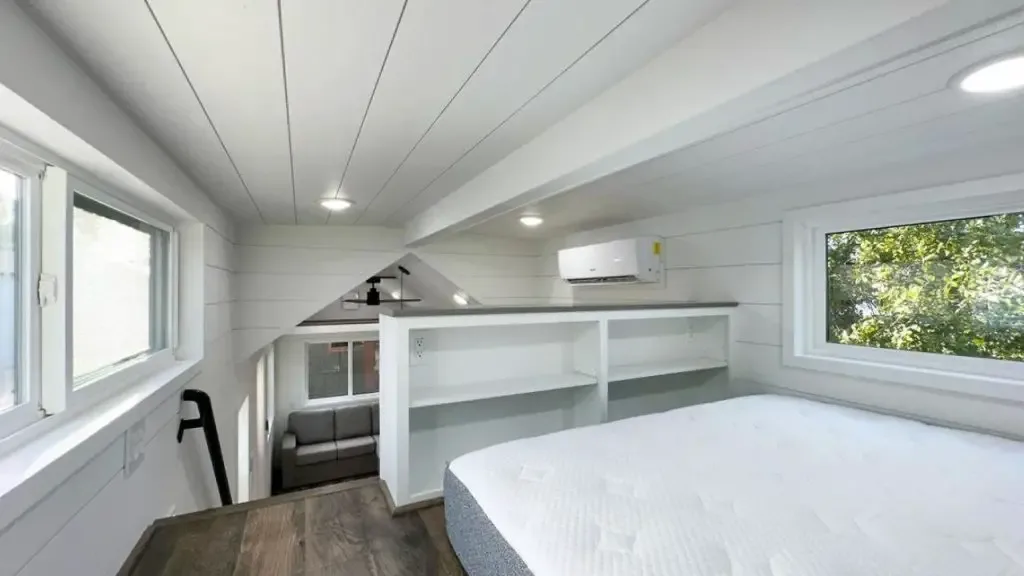 As you transition to the bathroom, you encounter a spacious 33 sq ft closet area. The owners have plans to incorporate a petite desk area under the window and bespoke closet shelving, making optimal use of every square inch. The bathroom is a haven in itself with 30 sq ft of space. It features an Incinolet toilet and a luxurious walk-in shower (36″ x 36″) adorned with striking subway tiles and a sleek glass enclosure. Custom cabinetry, strategic shelving, and a state-of-the-art LED mirror—requested by the clients—add the final touches to this sanctuary.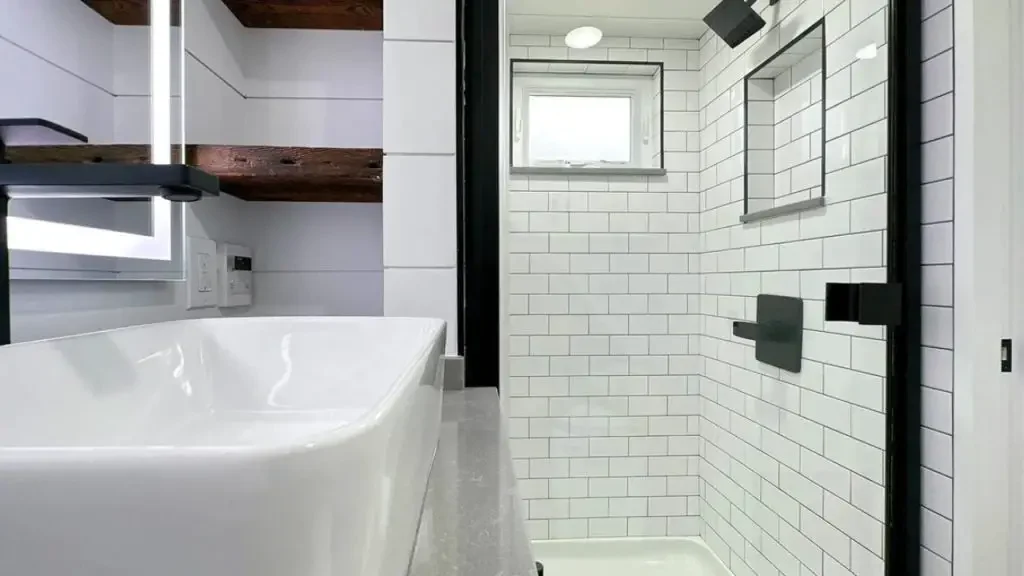 The Ward home starts at a competitive price of $129,999. However, if you're looking to own it as pictured, it's available for $149,999. Given its array of features and the craftsmanship that's gone into creating this masterpiece, it's an investment worth making.
In conclusion, the Ward home by Movable Roots is not just another tiny home. It's a testament to the possibilities of luxury, efficiency, and customization in compact living. If you've been on the fence about tiny homes, this might be the nudge you needed.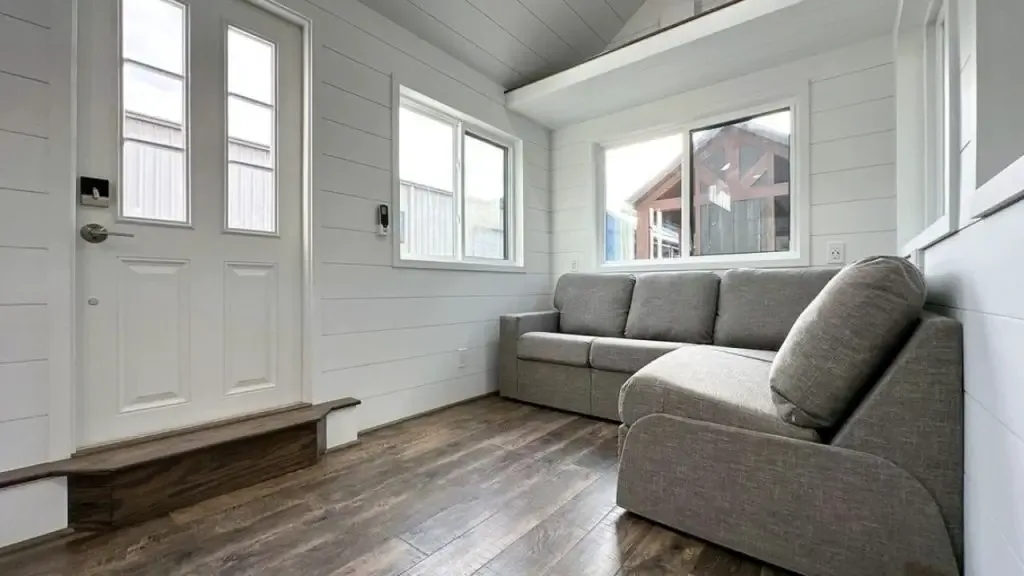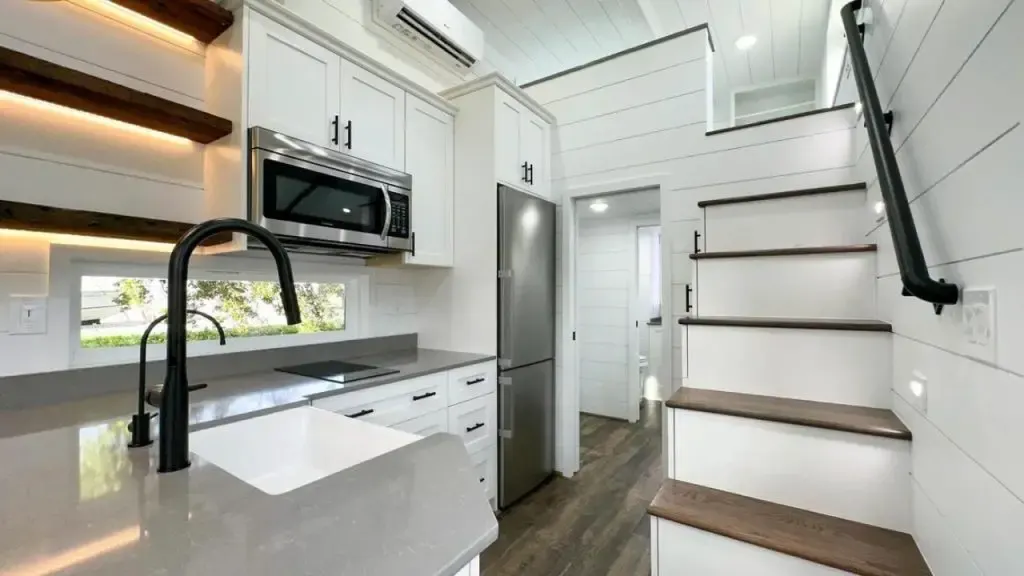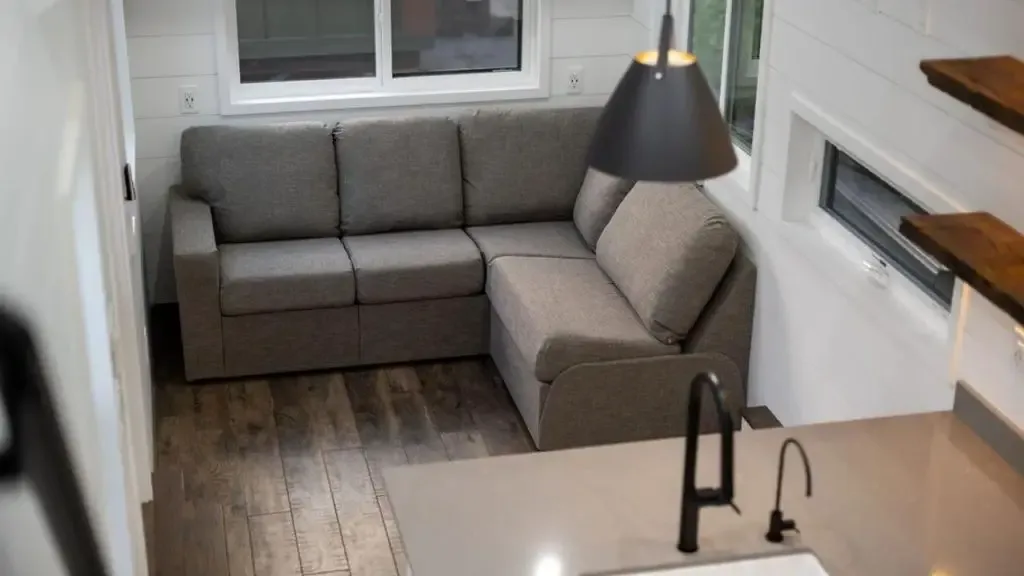 Thanks for your feedback!