Step into a world where luxury and compact living coexist harmoniously, introducing you to Jen's Tiny Home, a jewel crafted meticulously within a 34 x 10 bumper-pull trailer. Spanning across 520 square feet and priced at $235,000, this haven guarantees you a lavish experience without compromising on comfort or space.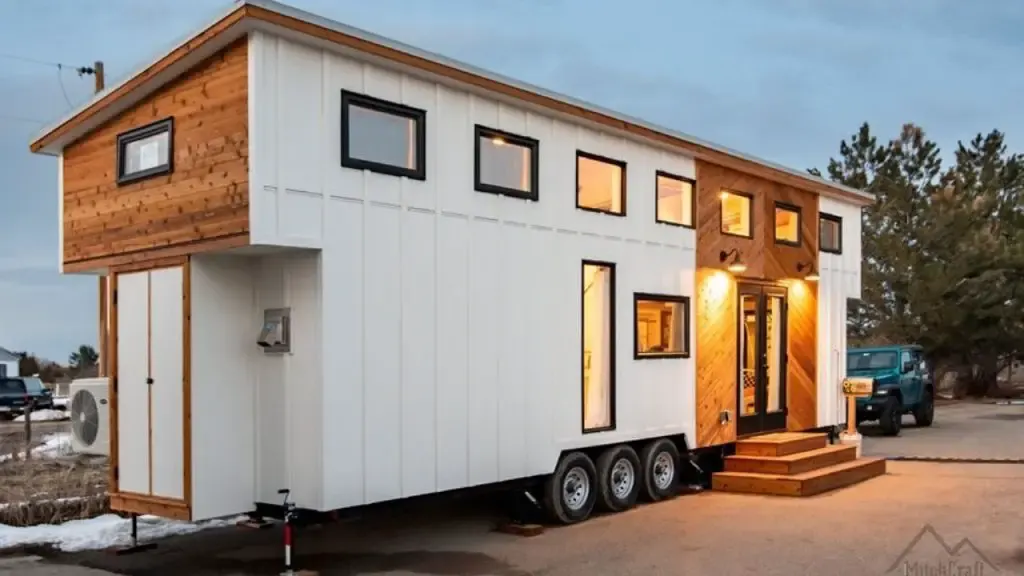 Home boasts an impressive exterior, immediately catching your eye with its cantilevered lofts that stretch the roofline to a sprawling 40 feet. The cedar chevron accents and board and batten siding offer a delightful contrast. Four skylights ensure the home is bathed in natural light, while the elegant French doors welcome you warmly. Practicality is also at its peak, with two lockable storage cabinets smartly integrated into the design.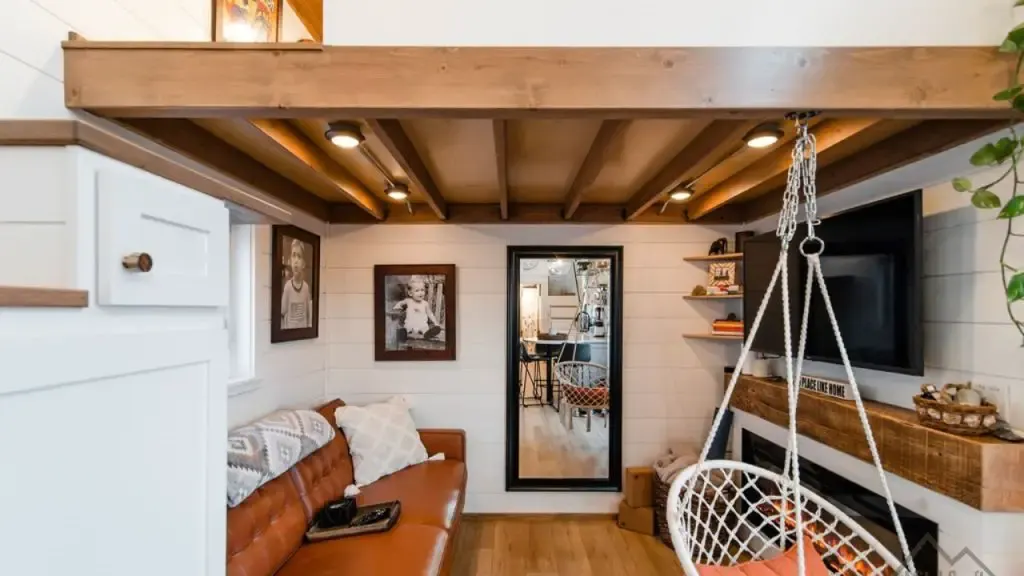 Upon entering, you are greeted by the calming ambiance created by the ship lap walls and a tongue-and-groove (T&G) ceiling. This tiny home doesn't just stop at the aesthetics; it brings functionality to the forefront.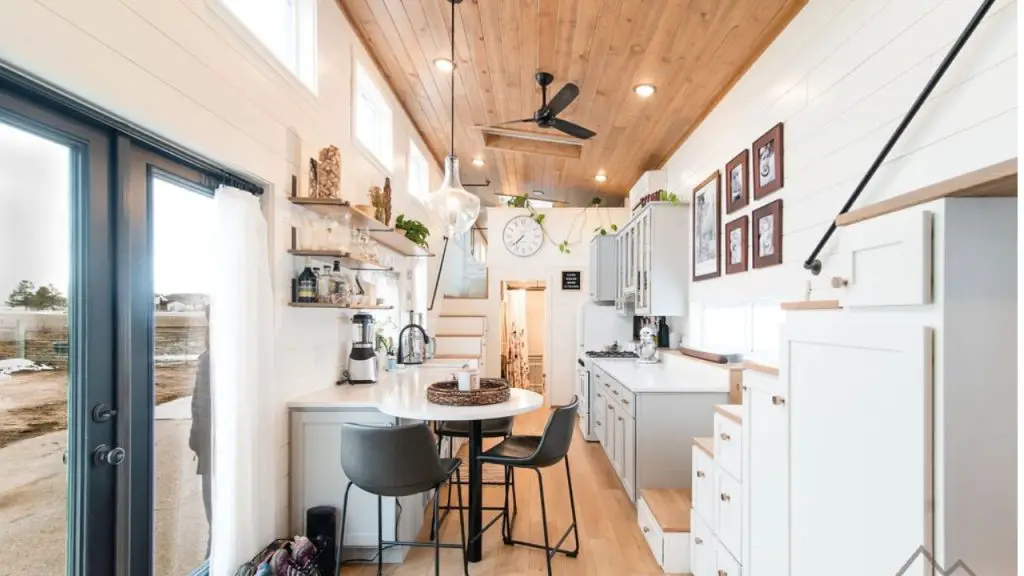 The heart of the home, the kitchen, is a testament to modernity, featuring a unique round quartz kitchen island and quartz countertops throughout. High-end custom cabinetry ensures that you have ample storage space without compromising on style. A 4-burner gas cooktop is ready to assist you in whipping up gourmet meals.
A second bedroom loft with additional storage ensures guests feel right at home. Meanwhile, the master bedroom loft is a sanctuary of rest, offering a serene space and intelligent storage solutions.
The luxurious water tank style bathtub invites you to unwind, and the bathroom also comes equipped with a composting toilet, blending eco-friendliness with sophistication.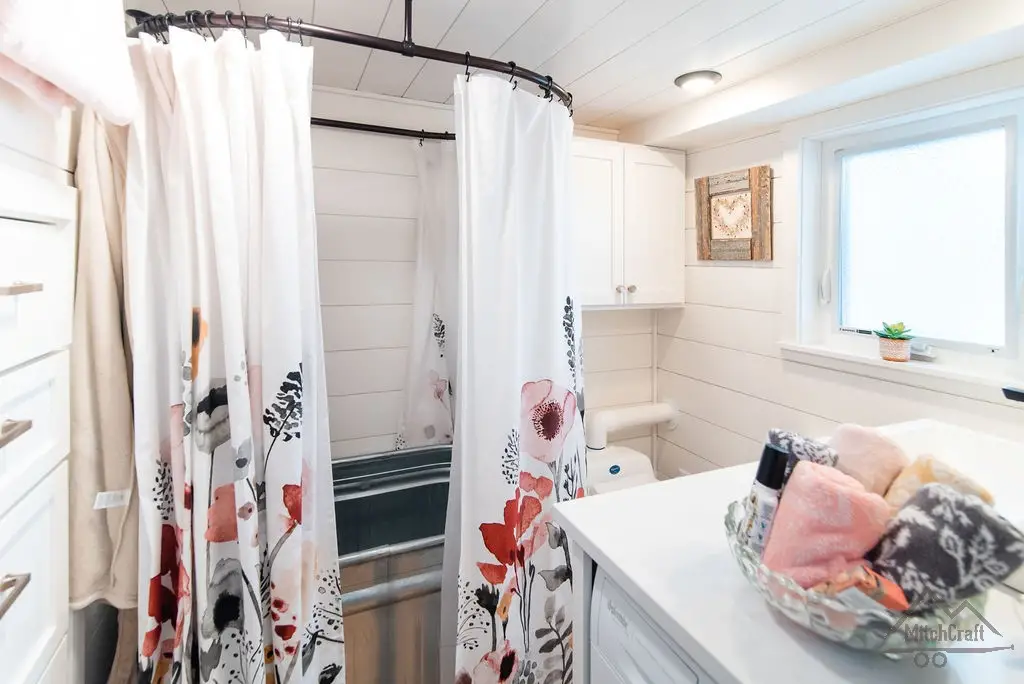 Jen's Tiny Home is designed to be a cocoon of comfort regardless of the season. The on-grid electrical system and water hookup ensure seamless living, while the A/C mini split and a custom-mantled gas fireplace keep your living environment perfect.
For those who seek an efficient lifestyle, the washer-dryer combo is a thoughtful addition, ensuring your needs are met in this elegant yet practical abode.
Tiny Home is a masterpiece of craftsmanship and design, promising a luxurious living experience within a compact space. Every detail, from the exterior features to the interior decorations and energy-efficient systems, speaks of a home that perfectly balances elegance and practicality. Whether it's a cozy retreat or a permanent residence, this tiny home stands as a testament to the possibilities of modern living.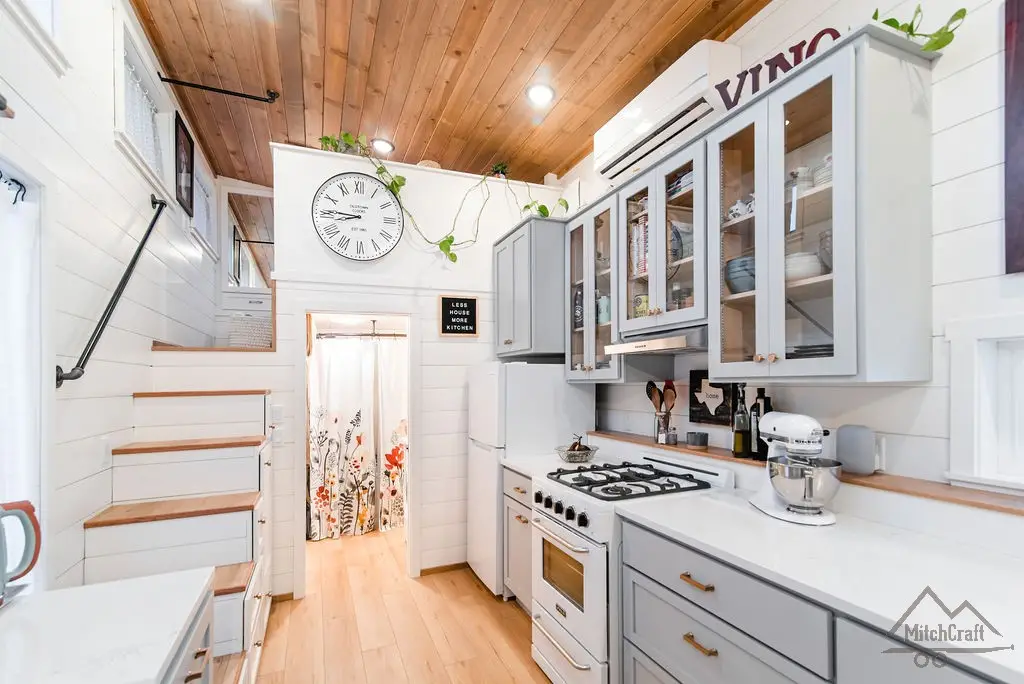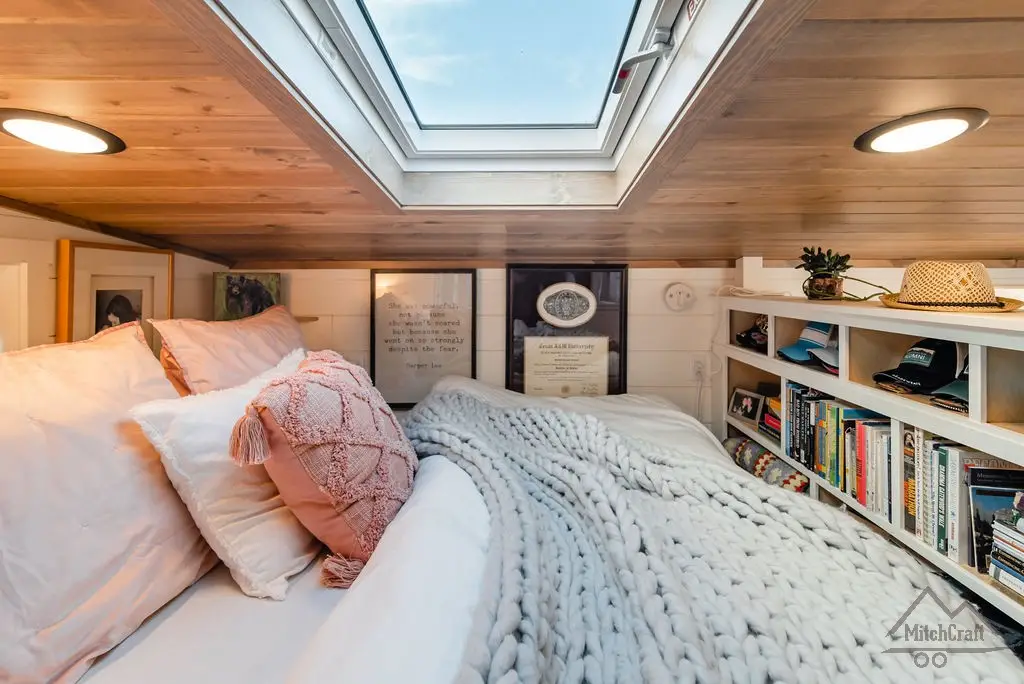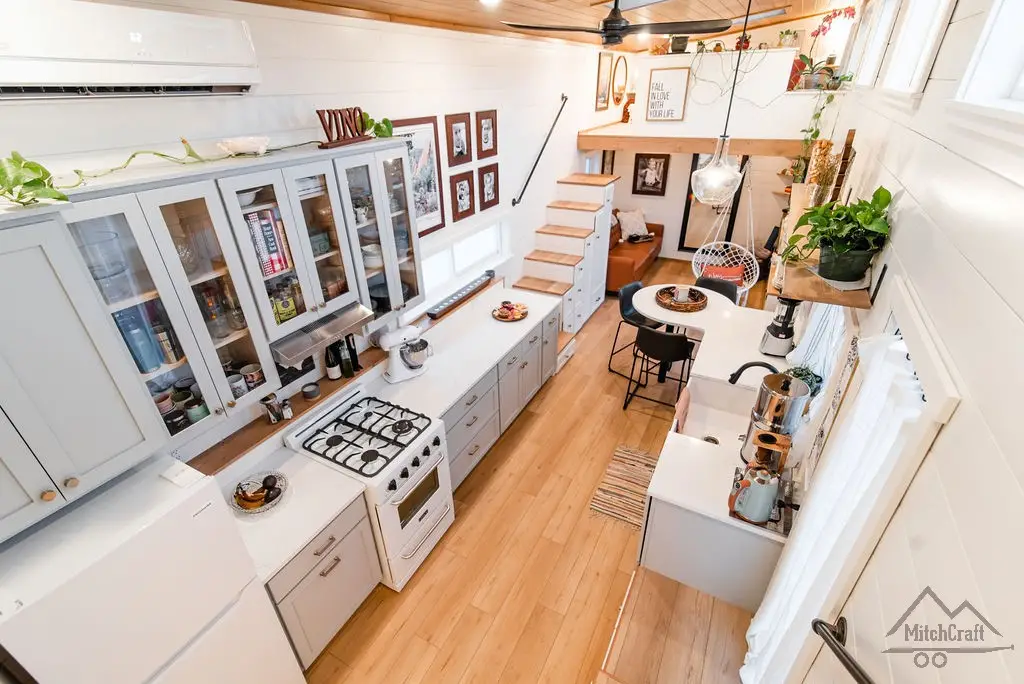 Thanks for your feedback!