Get the Feel of Luxury Living in This 350 Square Feet Tiny Home Surrounded by the Beauty of Nature
Living in a tiny home gives that luxurious feel when it has everything any other house can offer. Like its name, this elegant one-bedroom tiny home sits in 350 square feet of space. But don't let the space discourage you because you get more than you need when you live here. Whether you're looking for a fully equipped kitchen, a perfectly furnished living room, or a luxurious bathroom, The 350 has it all.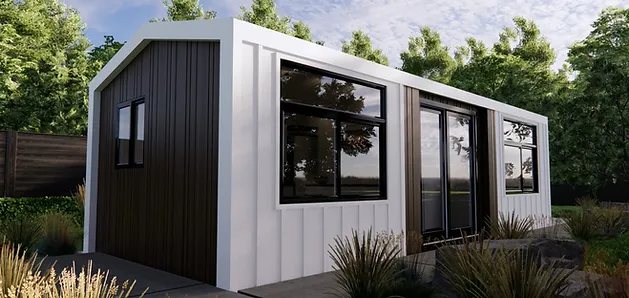 The adventurous tour of this tiny home begins in the living room, where huge and beautiful windows give you a bright welcome. The 6′ x 6′ windows and 6′ sliding doors are all you need to invite nature and light into your home. The premium vinyl laminate flooring and the wood accent ceiling give it the beauty it deserves. The dimmable 2700k indirect LED ceiling fixtures and pendant lighting add to the aesthetic appeal and functionality of the living space.
Head to the heart of the house: the Chef's kitchen. It features 25 square feet of preparation area and a breakfast bar that can accommodate up to four people. The finishing's here are more than just stunning. You will love the granite counters, stainless sink with Moen faucet, and beautiful cabinets. The modern appliances, including the fridge, the microwave, and the range, are all you need to prepare a hefty meal.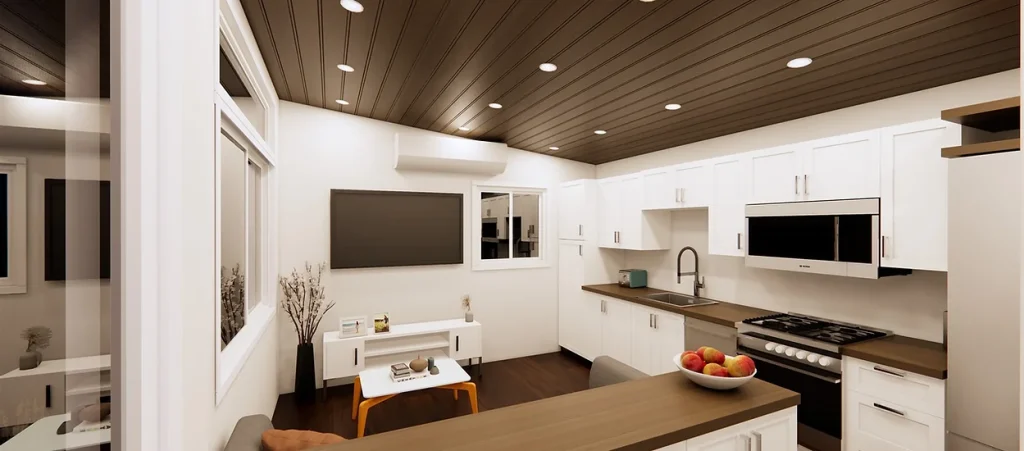 The bathroom is where all the luxury is found, and you need all the royalty feel after a busy day. Get a warm, luxurious bath in the 60″ x 32″ shower or tub with the stunning glass shower door. There's also an undermount washer-dryer combo available as an upgrade. Other things that make this bathroom one of a kind include the dual flush toilet, Vitreous vessel sink, Moen Faucet, medicine cabinet, and an awning window allowing in natural light.
Your tour at The 350 tiny home ends when you finally put your head down at the prestigious master bedroom, large enough to accommodate a king-sized bed. The room also offers perfect storage space thanks to the built-in 16 square feet closets with hanging rods and built-in side cabinets and upper cabinets. The TV and media hookups allow you to entertain yourself a little before catching your sleep. 
The perfect furnishings, the features, and the aesthetic appeal of The 350 are all you'll need in a tiny home. So, whether you're living here full-time or making it a vacation home, you will surely get all the luxury you need for a comfortable stay.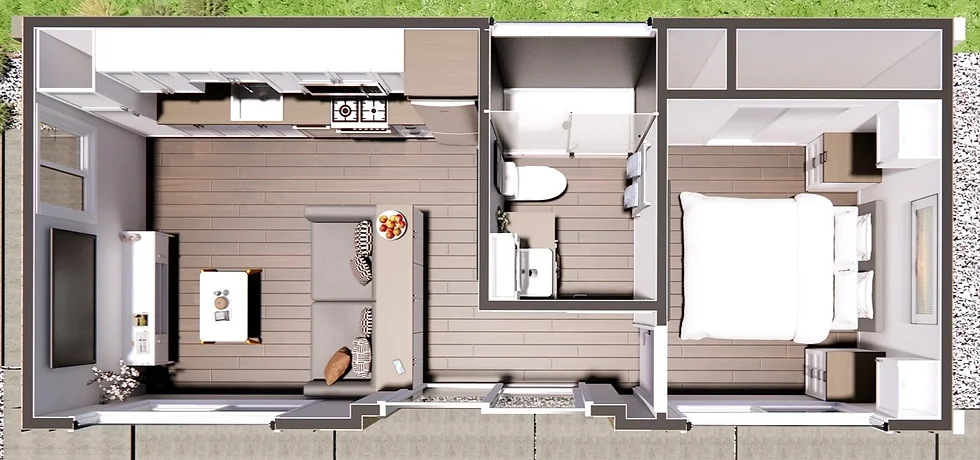 Thanks for your feedback!