When we think of compact living spaces, we often envision compromising on comfort or style. The Lakeside model by Tiny Hygge, however, shatters this notion by blending modern elegance with unparalleled functionality. In line with the company's vision of crafting unique yet luxurious spaces, the Lakeside model offers a contemporary sanctuary with its bespoke design elements, ensuring every corner resonates with comfort and aesthetic appeal.
Foundation to Forefront:
Resting atop a galvanized 6.60m trailer with two sturdy axles, the Lakeside model promises mobility without compromising on stability. This tiny house, enveloped in a protective aluminum base combined with quality plywood, stands tall and proud with two distinct 6.70m slatted beams ensuring its structural integrity.
Interiors that Spell Elegance:
Stepping into the Lakeside, one is instantly embraced by a spacious living area that spans an impressive 22 square meters. The underfloor electric heating system seamlessly harmonizes with the room air conditioning, ensuring optimal temperatures irrespective of the season. The interior charm is further amplified by the large porthole window, flooding the space with natural light. The intrigue doesn't end there—the sloping ceilings guide the eye to the aesthetically designed sleeping alcove, ensuring tranquil nights.
In the heart of the Lakeside lies a fully-equipped kitchen, perfect for culinary enthusiasts. Just beside, the luxurious bathroom awaits, boasting a spacious shower area that promises relaxation.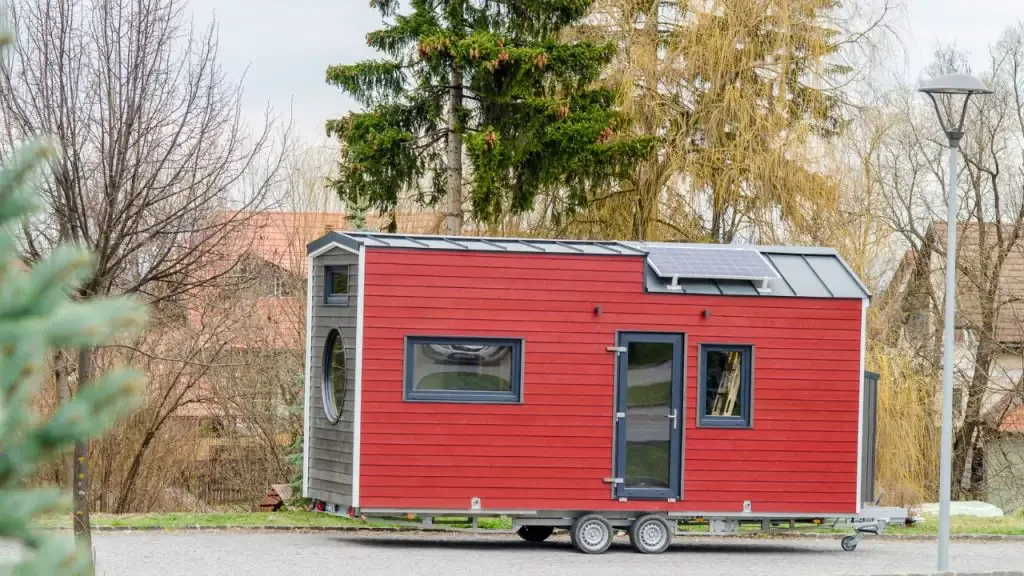 Exquisite Exterior Craftsmanship:
The Lakeside's exterior showcases heat-treated paneling that not only promises durability but also allows customization. Whether you lean towards mineral pigments mixed with linseed oil or prefer water-based paints, the choice is yours. The galvanized sheet roofing ensures the house remains weatherproof, while the laminate flooring ties everything together with its sleek finish.
Features that Elevate Living:
The Lakeside comes with a plethora of additional amenities. From PVC double doors and expansive windows, to an efficient sanitation system inclusive of a dry toilet and an advanced ventilation setup. The electrical aspects of the house are no less impressive—spotlights, outdoor lamps, and an electric instantaneous water heater ensure convenience at your fingertips.
Customizable Comfort:
The beauty of the Lakeside lies not just in its design, but also in its flexibility. Whether it's kitchen furniture, a bathroom sink cabinet, or an optional custom sofa, each piece is tailored to your preference. The custom staircase, doubling as a storage unit, is a testament to the model's blend of form and function.
For those who desire more than just the standard, Lakeside provides ample opportunities for customization. Add a touch of your personality and make the space truly yours.
Lakeside redefines the essence of tiny homes, combining modern aesthetics with unparalleled functionality. If you're drawn to this epitome of luxury and wish to infuse it with your personal touch, reach out to Tiny Hygge. Dive deep into the realm of design plans, customization options, and let's bring your dream home to life.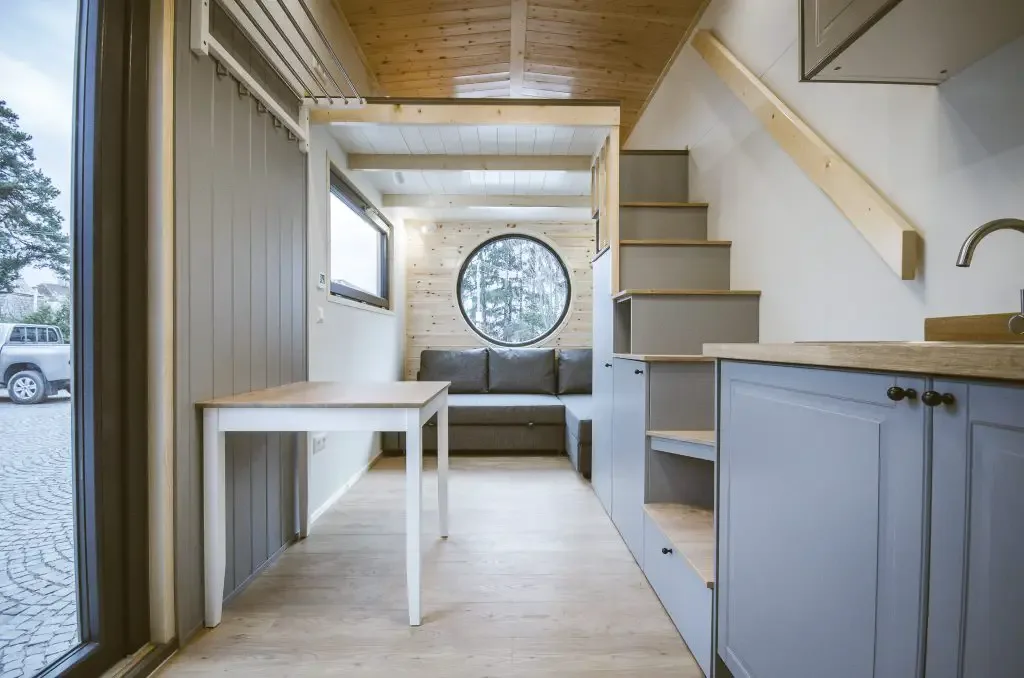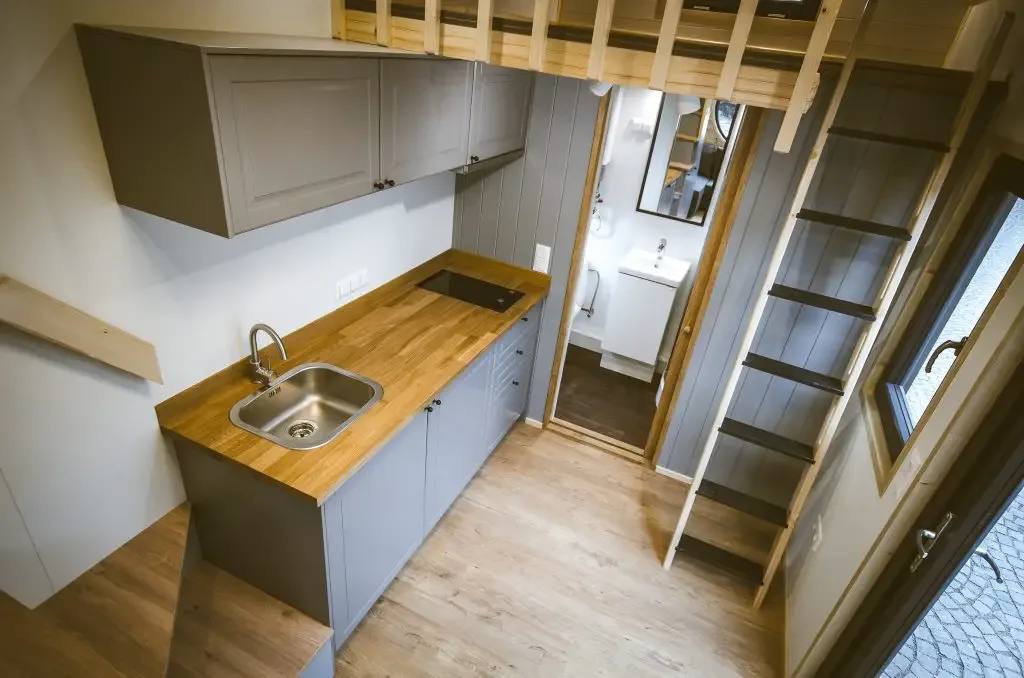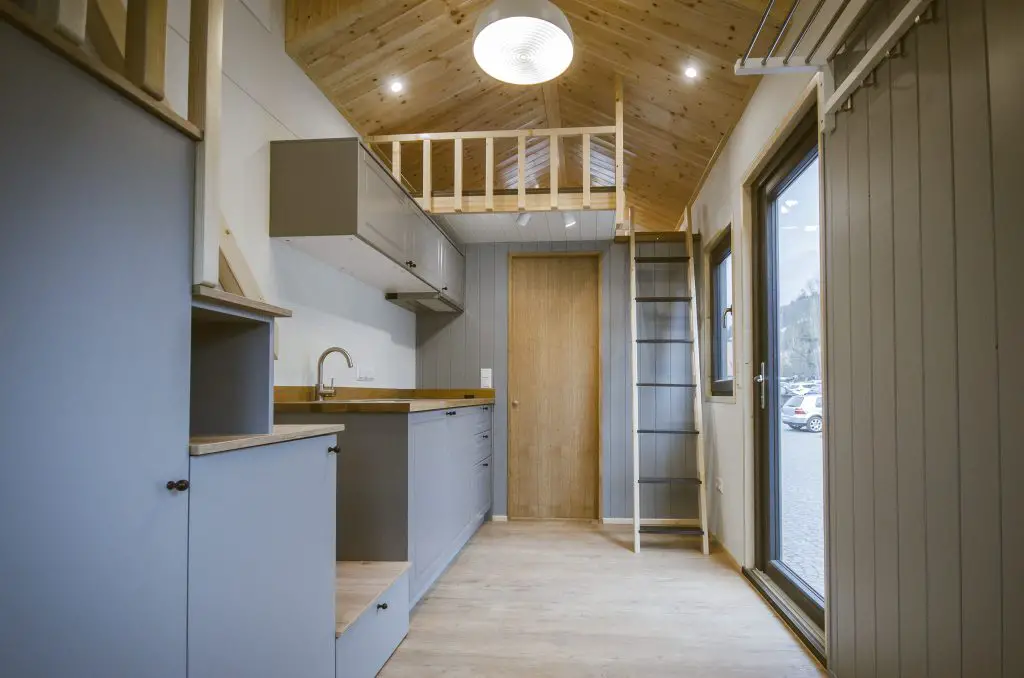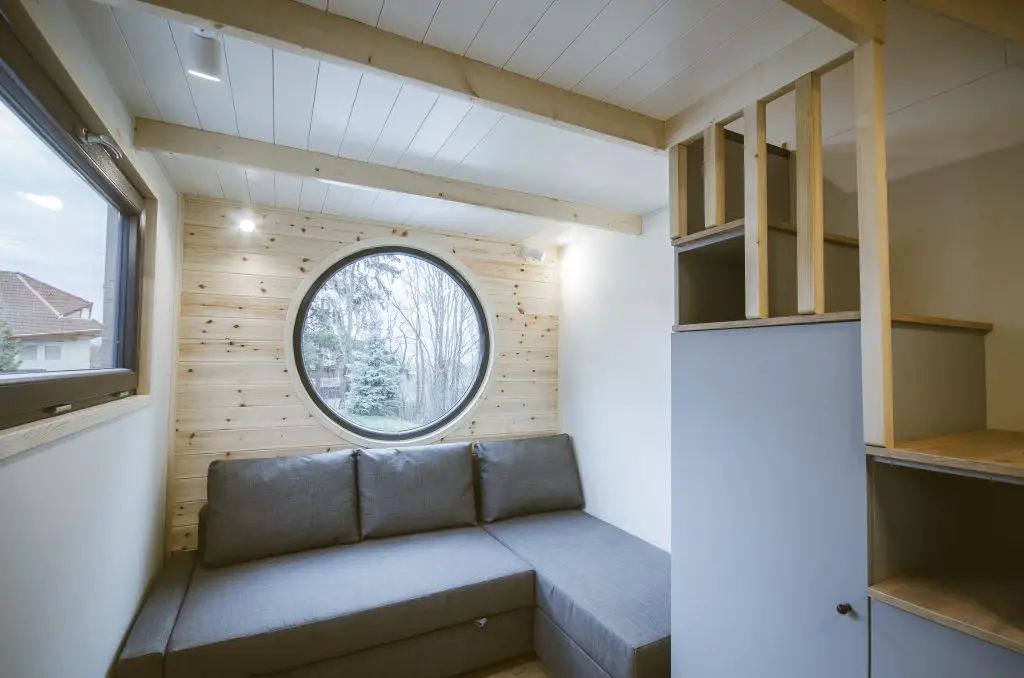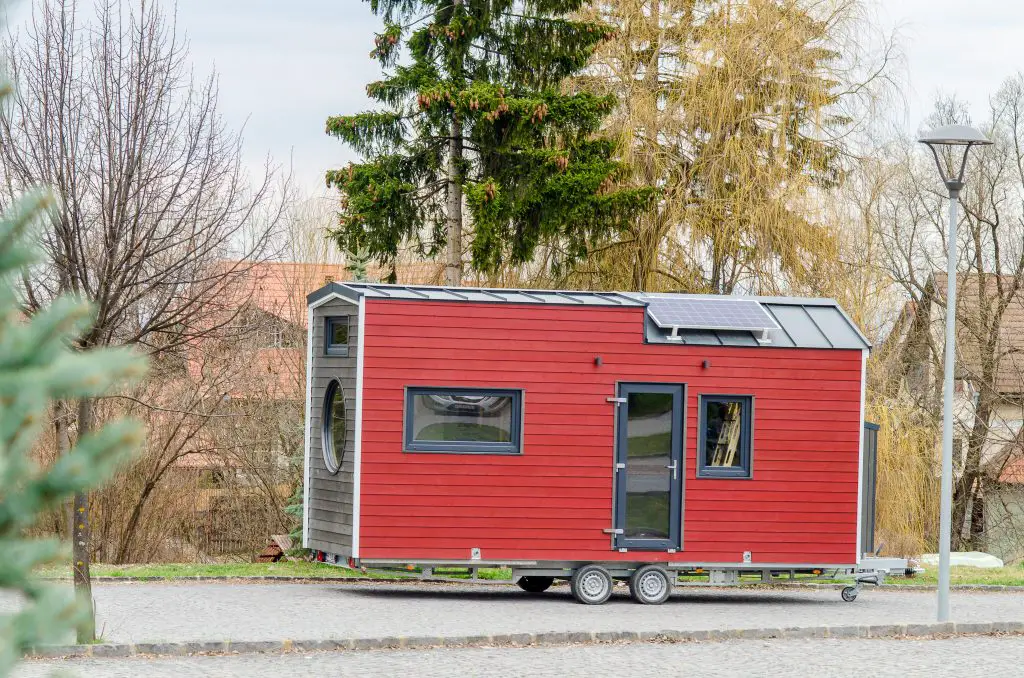 Thanks for your feedback!