Imagine stepping into a magical place where nature and cozy charm come together in perfect harmony. I'm so excited to show you these amazing pictures of a beautiful wood cabin in Gold Bar, Washington. It's nestled among stunning landscapes that will take your breath away! The cabin sits right by the Skykomish River, offering you the most incredible views of the majestic Cascades mountains. You'll feel like you can almost touch the sky with those towering mountains around you.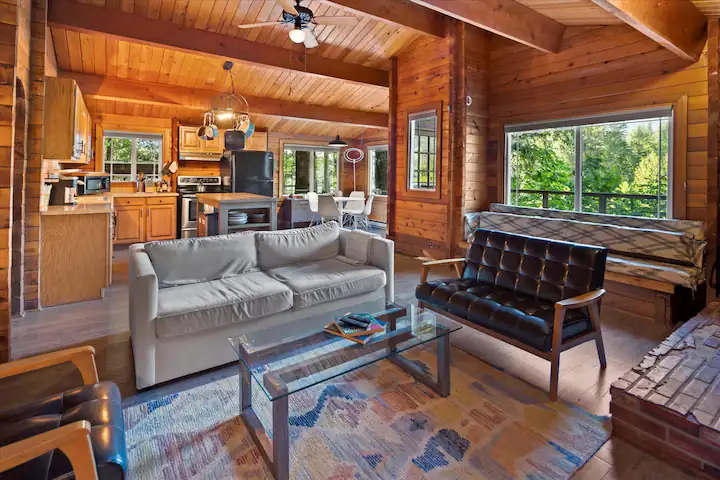 Specifications:
City: Gold Bar, Washington, United States
Bedrooms: 1
Baths: 1
Additional Features: Outdoor patio fire pit, Outdoor Lounge, Among big Fir trees
Room
Inside the charming wooden cabin, the bedroom beckons with its rustic allure, where soft lamps hang gracefully on either side of the bed, casting a warm and beautiful glow.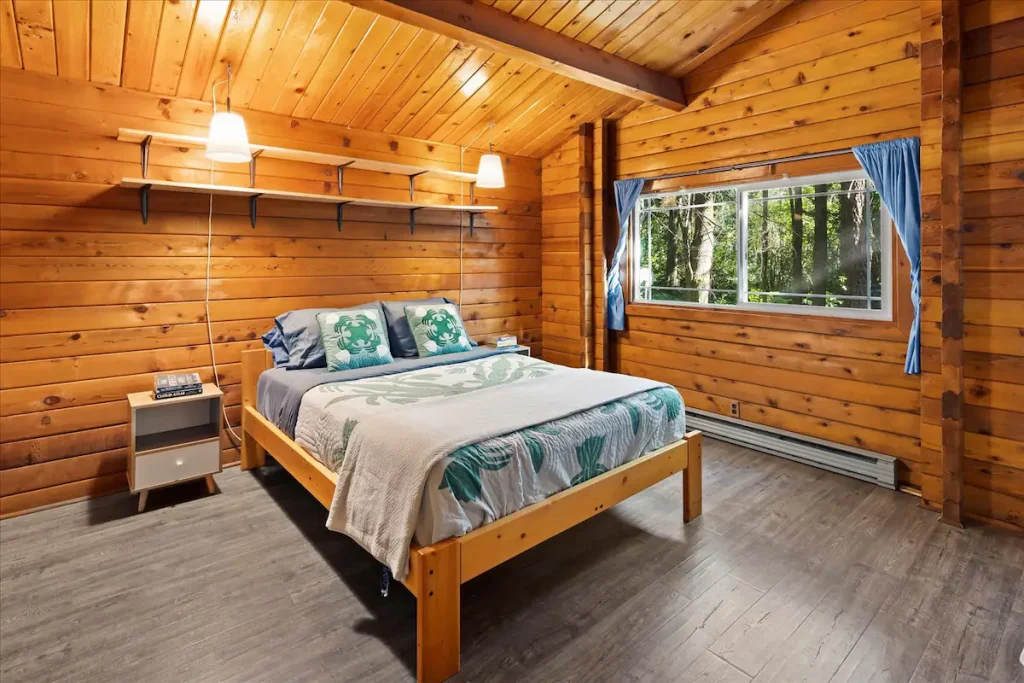 Kitchen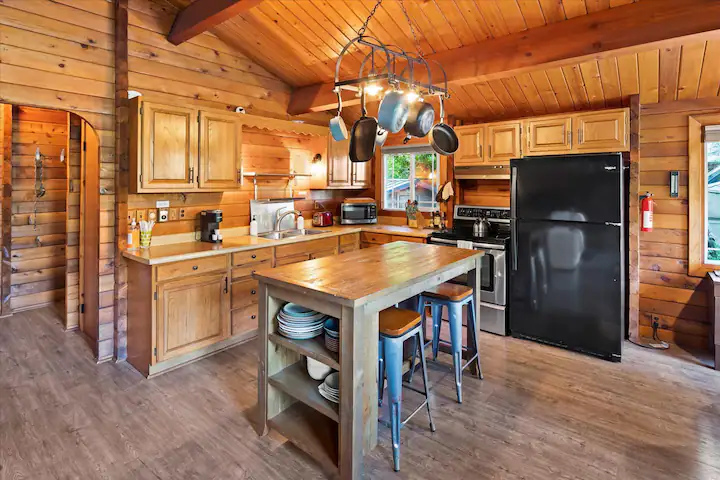 Step into the heart of the cabin, and you'll find a kitchen that exudes a natural charm.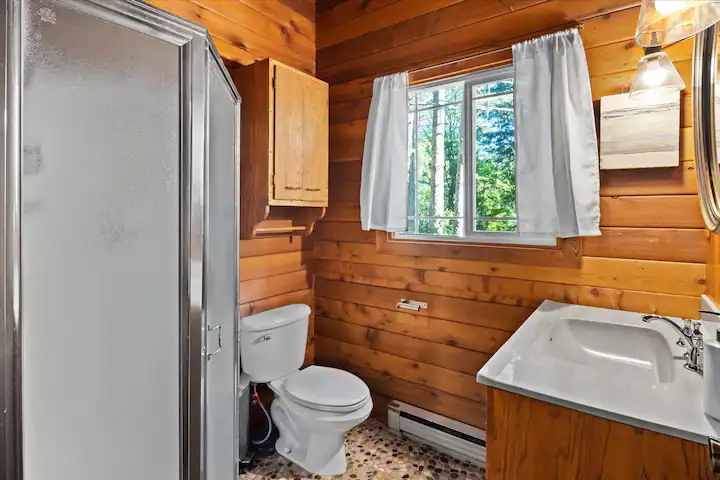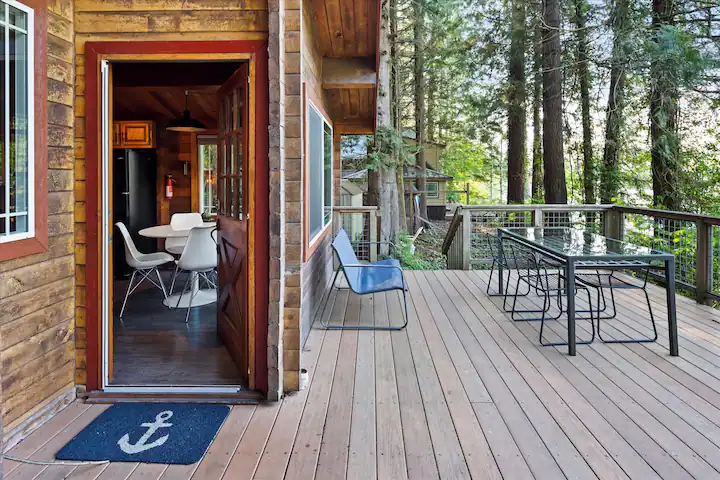 The back patio is a spacious retreat, offering ample room to unwind and connect with nature. A mesmerizing firepit sits at the center, ready to envelop you in its warm embrace as you gather with loved ones. Comfortable chairs surround the fire, inviting you to relax and savor the serene ambiance.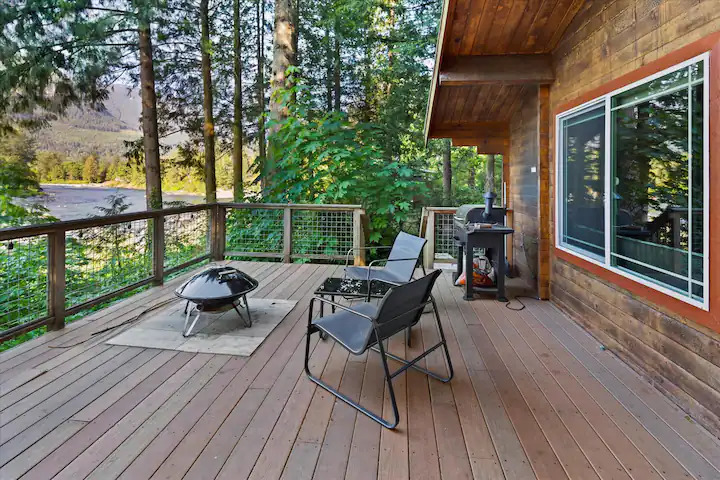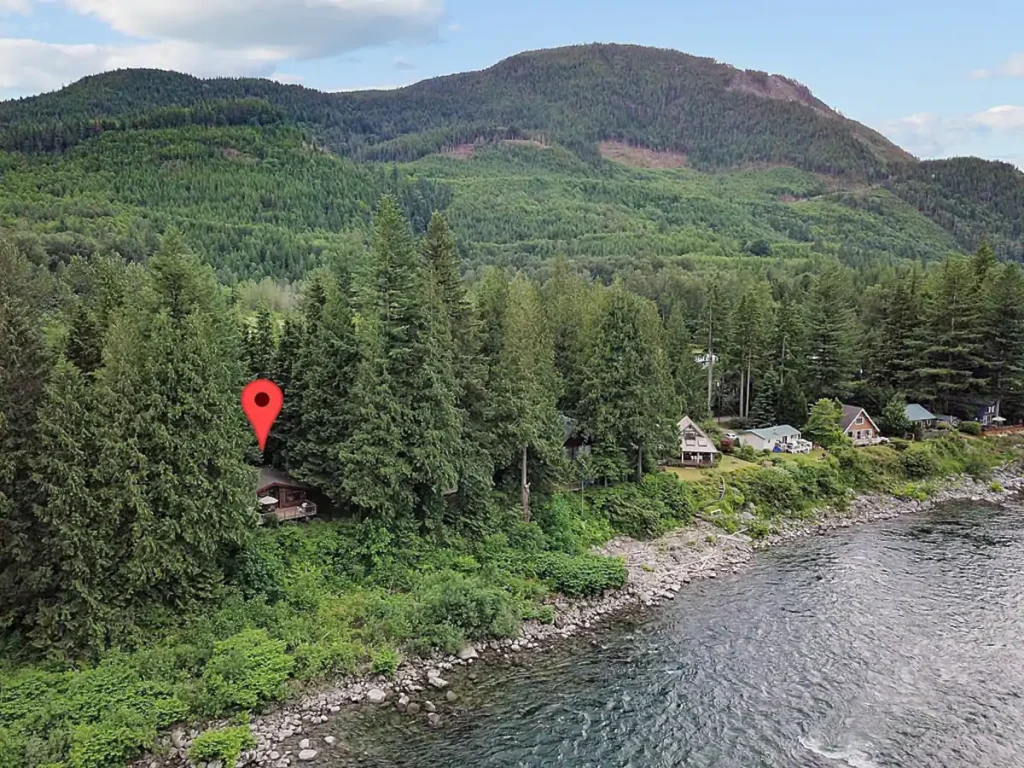 The tall fir trees that surround the cabin add to its cozy and inviting feel. This place is a peaceful paradise where you can enjoy the wonders of the great outdoors and create unforgettable adventures.
Learn More: Cabin on River
Lets Join us On Social Media to share more stories:
>>Follow DiscussDiy for more Tiny Houses Updates <<
Thanks for your feedback!